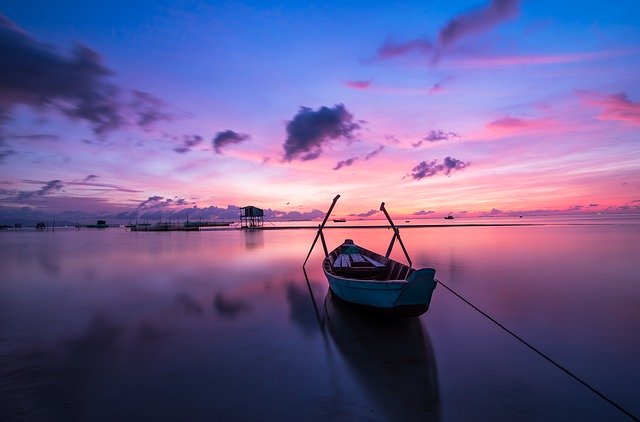 Need To Know The Basics
Spontaneity in travel brings in more fun and adventure. But it can also bring you trouble if you go for it excessively. To have a smooth yet spontaneous travel all around Vietnam, you need to know the basics.
Vietnam Pocket Guide took note of all the basic information that you need to know so you can easily go around Vietnam hopefully without any hitch. And, if there would be any, let Vietnam Pocket Guide – Need To Know page guide you through it.
Basic Vietnamese
Language barrier is one of the factors that make getting around Vietnam or any place for that matter, harder. You have to remember that while English is a universal language, not all people can speak or understand English.
It will be even more difficult if you go to a town or to a province that speak their own dialect. Then, that makes English their third or probably further down the list of their spoken languages.
But, you don't have to be fluent to have the locals understand you. You just need to know the common phrases being used. You can start with the common greeting, "hello" or "Xin chào". You will find that it will take you far in your travel around Vietnam.
Want to know more Vietnamese phrases? Visit Vietnam Pocket Guide's Basic Vietnamese page here:
Vietnamese Culture
Any country has their own culture and traditions and Vietnam is no exception. In fact, being one of the oldest in Southeast Asia, Vietnamese culture and traditions have long been practiced and embraced. Their culture, as with other countries, has evolved, brought by foreign culture influence and the country's positive and negative experiences.
There are different ways of accepting a certain practice. What could be a norm for other countries maybe a taboo for Vietnam. You cannot push your own beliefs, rather, you have to respect Vietnamese culture. This is the reason why Vietnam Pocket Guide gathers information for you to know what works and doesn't work in Vietnam to make your travel all worthwhile.
Check out these top blogs about Vietnamese Culture:
Living in Vietnam
Are you a frequent visitor to Vietnam and fallen in love with the place? We don't blame you. With Vietnam's timeless charm, we don't see any reason why you wouldn't think of moving here. But, traveling to Vietnam for leisure is far different from moving and living in Vietnam.
There are a lot of things that you have to consider before even deciding to move to a foreign land, in this case,Vietnam. Which city in Vietnam? How much does it cost? What should I need to know before moving to Vietnam?
We feel you and thus we gathered our top blogs to let you in on the basic things you need to know especially about living in Vietnam. Check them out here:
Visa Services
Point of entry. This is the most crucial point in your travel because it determines whether you are allowed to get in Vietnam or go back to your country of origin.
Check first if your country is among the list of countries whose citizens need a visa to enter Vietnam. Or, if you plan to live in Vietnam for good, you have to know what are the Visa arrangements that you need to do.
Vietnam Pocket Guide is one with you in this so you can see the beauty of Vietnam up close. Check out these guides on Visa Services to help you:
Basic Services
Once in Vietnam, for certain there are basic services that you need to be acquainted with to prepare you in case you need these services immediately.
Do you need to know where the nearest ATM or bank is? What are the telecom services available so you can easily communicate in Vietnam? Need a dentist in Vietnam? Need to go to a hospital in Vietnam for a check-up? These are just some of the basic services that you might need during the course of your travel in Vietnam.
We have foreseen that, so we bring you our top blogs on basic services in Vietnam that you can use when you need them:
Weather
One of the basic questions you would ask before planning a travel to Vietnam is, "when is the best time to go to Vietnam?" This has always something to do with weather.
The weather could make or break your travel itinerary. Some places may not be good to visit during the rainy season. The landscape perhaps could change during a certain weather or season. Or, you could be one that does not enjoy the scorching summer heat.
You have to take note that the weather depends on which region in Vietnam you plan to travel to and in what time of the year. They vary in a high degree from North to the South of Vietnam. Check out our top blogs about the weather in Vietnam:
Emergency Information
You wouldn't want to be caught in an emergency situation in a foreign land. But we cannot disregard the fact that it could happen when you travel to Vietnam. While we wish for that not to happen to you or to anyone travelling to Vietnam, it is best to come prepared.
You have to be armed with the basic emergency information in Vietnam to prepare you for unfortunate and unforeseen circumstances or events. These may include getting scammed and needing the Vietnam police, needing an ambulance for immediate medical care, or needing assistance from your country's consular office in Vietnam and other events that you would never wish to experience.
Vietnam Pocket Guide collected all these emergency information from the numbers to call for when there is an emergency and Vietnamese phrases you can use to better communicate your need during an emergency. Check this Vietnam Pocket Guide – Emergency Information page:
Frequently Asked Questions about Travelling in Vietnam
Vietnam, over the years, has garnered a spot in the list of countries to visit. More and more travelers have gone to Vietnam and like you, also had questions about travelling in Vietnam and how to go about it.
But when drafting your travel plans, you sometimes are at a loss on what you need to know. Much worse, if you don't know anyone who has gone to Vietnam and you don't have time to read all the blogs, guides and articles about traveling in Vietnam.
So, to help you out, Vietnam Pocket Guide collected the frequently asked questions about travelling in Vietnam that can somehow give you the basic things you need to know much like everyone else. Check out Vietnam Pocket Guide's Frequently Asked Questions:
Tell us about your stay in Vietnam
Had a grand time in Vietnam? Tell us where you stayed at and how your stay was. We would love to know more! Drop us your story here: