Finally, Vietnam! Let us explore Vietnam together!
This country possesses a quaint charm that transcends time and generations. Vietnam has more sights and sounds to offer than just rice paddies and motorbikes for which they are also known for. There are many things to do and many places to go to. But, where can you start?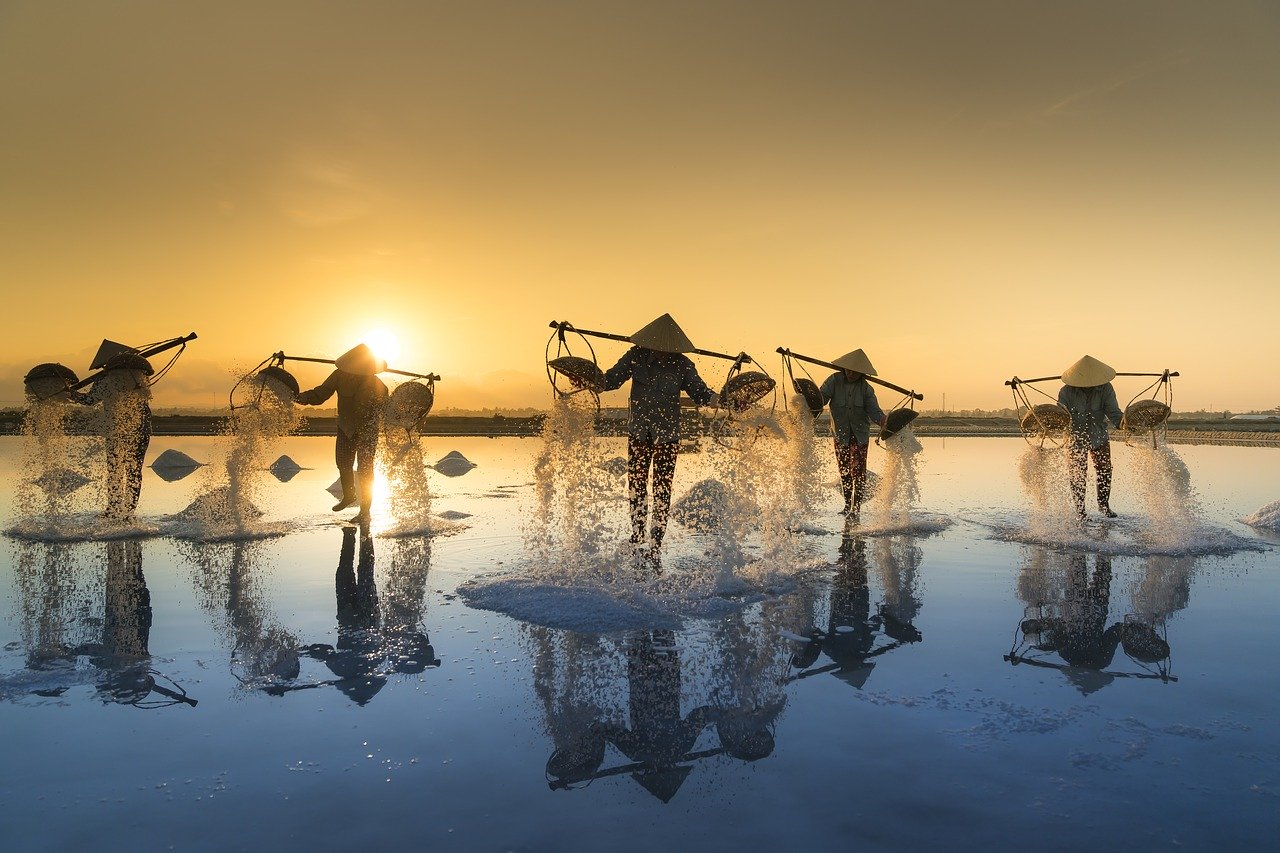 With Explore Vietnam Pocket Guide, you will get to know and see every nook or corner of this beautiful country. This contains information you need about Vietnam, on what activities to do, getting around, tourist attractions, shopping and exploring its cities and towns.
Activities
If you think that walking and sightseeing are the only things you can do in Vietnam, think again. You would be surprised to know that there are myriads of activities that you can do in Vietnam.
It always has one that will catch the interest of different types of travellers. Are you a nature lover? A beach bum? An adventure-seeking daredevil? A history and culture buff? A lifestyle endorser? Whatever you are or are interested in, you will find activities to do in Vietnam.
If you want to do all of them, a short visit may not be enough. Check out our top blogs on the different activities you can do in Vietnam:
Getting Around
You have everything ready on your list and are prepared to take on Vietnam and explore. Then you wonder, how do I get from one point to another? There are common questions being asked in getting around the cities and towns of Vietnam. Is there public transport? Is it safe? Are there ride hailing services in Vietnam?
Getting around Vietnam shouldn't be too much of a hassle especially if you have dozens of things to do and places to go in a day. We will not leave you hanging though as we show you exactly how you can get around. Read on these guides and get the convenience you need in getting around Vietnam:
Tourist Attractions
You will also be interested to know that Vietnam also has many tourist attractions to visit. For the history buff and culture enthusiast, Vietnam has historical sites preserved as memorial tributes, museums and cultural villages. If you are a nature lover, you will surely be mesmerized by Vietnam's natural landscape of hills, mountains and rivers and seas.
There are the more popular tourist attractions that you shouldn't miss. Then, there are also tourist attractions that are not as popular but are equally worth taking a trip to.
Get a glimpse of the sights around Vietnam with our top blogs:
Shopping
What is travel without a little shopping! Vietnam has made a name for itself when it comes to shopping. There are street markets for the bargain-loving shoppers where you need to elevate your negotiation skills. There are also high-end stores for those that prefer luxury shopping.
You will also be fascinated with the wide range of products that Vietnam has to offer – from handicrafts, textile, traditional clothing, souvenirs up to known product brands and some replicas.
Check out our blogs on shopping in Vietnam as your guide when you go shopping.
Near Da Nang
This coastal city located in Central Vietnam is a wonder on its own. While it is less popular than the major cities of Hanoi and Ho Chi Minh, it has more to offer than what you would expect. Dubbed as the Hawaii of the east, it is home to a number of beaches and resorts.
The surrounding towns and cities near Da Nang are also worth visiting. Cultural and heritage sites, museums, pagodas and temples, mountains and rivers, are just some of the places to visit near Da Nang.
Get Da Nang to your list of cities to go in Vietnam. Let Vietnam Pocket Guide – Near Da Nang take you through everything you need to know about Da Nang. Read our top blogs to get you acquainted with this city:
We want to hear from you!
If you have some questions that you need clarified or if you have insights or personal experience to share about travelling to Vietnam, we want to hear all about them. Tell us all about your Vietnam experience. Let us explore Vietnam!
Contact Us